Dual Mass
Flywheels
SC Auto Parts stocks a range of dual mass flywheels suitable for use on all vehicles, with new and unbranded products available.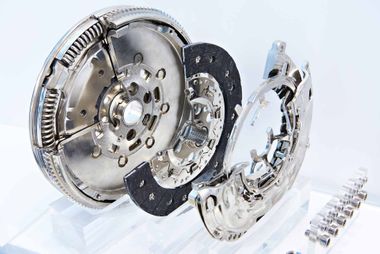 Pressure Plates & Clutch Disks
From pressure plates to clutch disks and clutch release bearing products, SC Auto Parts has it all, suitable for all vehicles.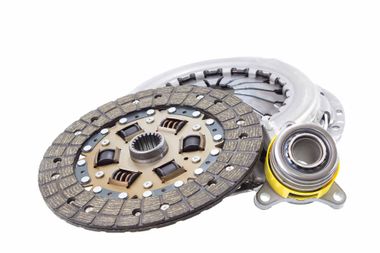 Welcome to SC Auto Parts
SC Auto Parts are suppliers of new clutch kits and dual mass flywheels for all types of vehicles. Established in 2010, our family-run business is one of the largest stockists of solid conversion clutch kits, dual mass flywheels, clutch release bearings, pressure plates, concentric slave cyliners, and more. We offer the largest selection of top brands like LuK, Sachs, and Valeo across the country, with competitive pricing and quick delivery across the country guaranteed.
Based in the heart of Co. Meath, we provide products to both private and trade customers and pride ourselves on offering top-quality customer service to all clients. For customers in Meath, we offer same-day delivery on all products and for customers further afield in the country we provide guaranteed quick delivery by using a reputable courier to transport your order.
For top-quality clutches, clutch kits, pressure plates, concentric slave cylinders, and flywheel products at prices that can't be beaten, get in touch with our team at SC Auto Parts today.

Free Delivery
We offer free delivery on all products across Ireland, ensuring that you don't incur hefty delivery fees before or after buying a clutch, flywheel, or other products from us. We also guarantee quick delivery, using a reputable courier service to ensure fast and tracked orders.

Decades of Experience
With over a decade of experience in the industry, you can rest assured that you're dealing with a team of professionals when buying from SC Auto Parts. If you're unsure of what your vehicle needs, just get in touch with our team for advice. We're always happy to help.

Leading Supplier of Top Brands
As one of Ireland's largest suppliers of clutches, flywheels, and similar accessories, SC Auto Parts has a large selection of products from the world's leading suppliers. Choose from products by Luk, Sachs, Valeo, and more.
We Supply Products from The World's Leading Brands
SC Auto Parts FAQ
Where can I find clutch kits for sale near me?

SC Auto Parts provides clutch kits for sale to customers across all of Ireland, with same day or next day shipping guaranteed.

How much does delivery cost on your products?

We offer free delivery on all products to customers across all of Ireland.

How do I know what parts are suitable for my car?

If you're unsure of what kind of parts you need for your car, we can help. Simply call us and give us your vehicle registration number and we can find the correct part for your car make and model.